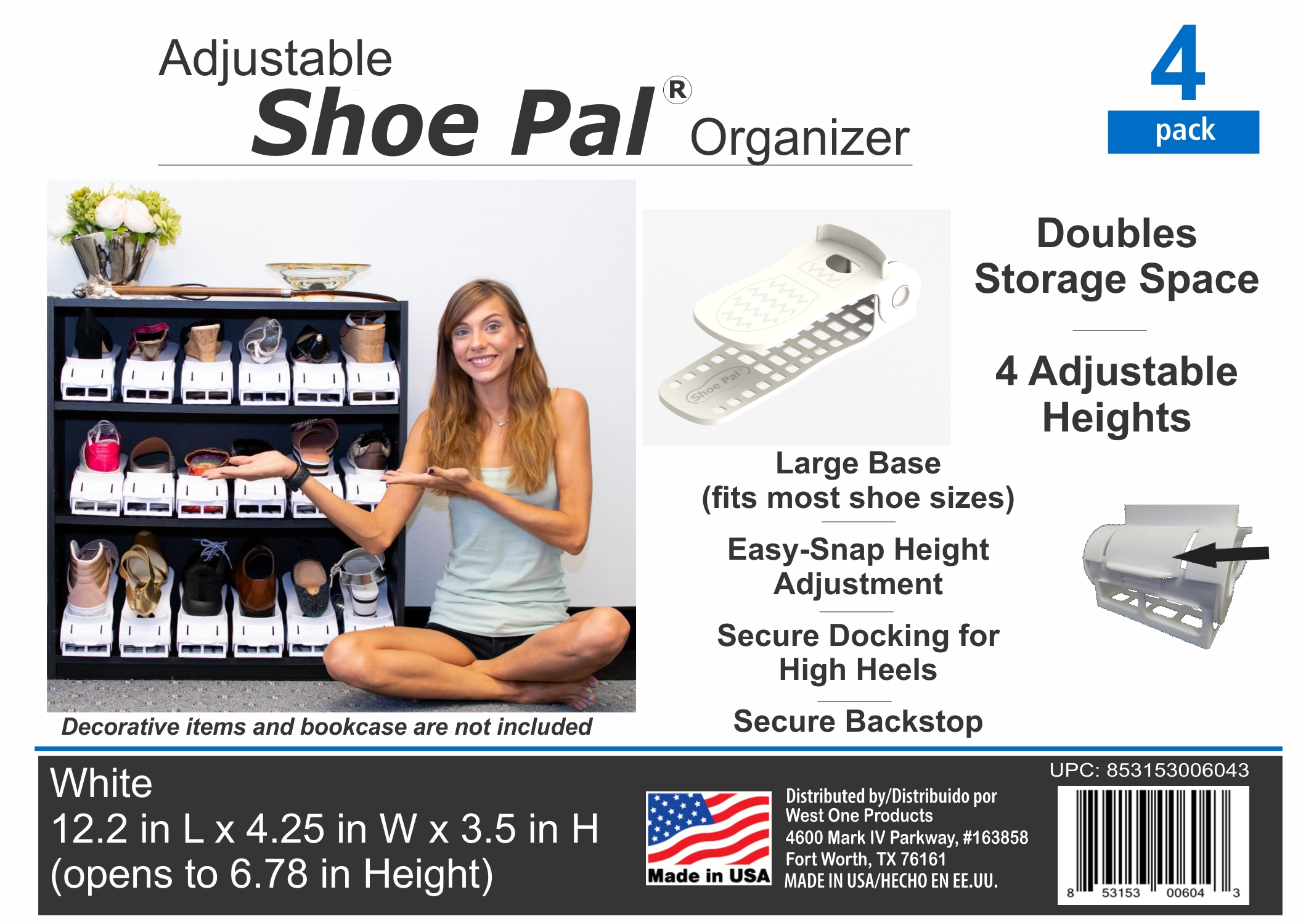 New Product Introduction -- Shoe Pal by West One Products
THE CHALLENGE — This was a product design that was developed and sold in Asia where space is premium. The challenge was introducing this product into the U.S. and finding the markets where space is limited.
OUR PROCESS — We began by looking at the Asian numbers and the potential target markets for the U.S. For example, dorm rooms, apartment closets, under the desk at work, people obsessed with order, shoe shopaholics, etc. Then, the product needed to be larger for the American foot size. We worked with West One developing prototypes, talking points, design, labels, presentations and more to bring the product to market. 
RESULTS — With a new design and size for the American market, Shoe Pal can now be found in Walmart stores and online at Amazon and Walmart. We even had them featured on HSN.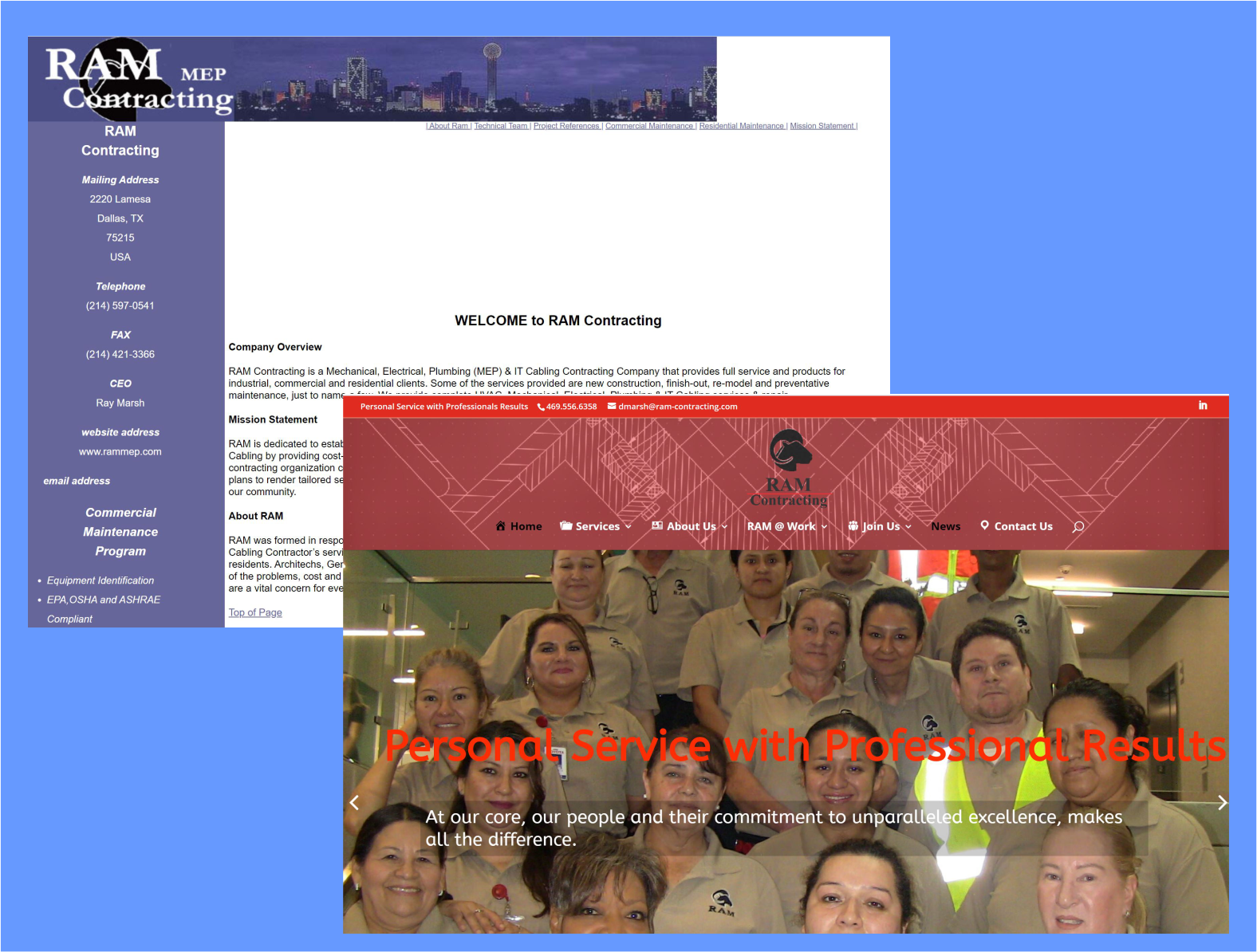 Website Makeover
CHALLENGE — RAM Contracting was an amazing company that had pivoted its emphasis. It now had various division able to meet the needs of property managers, corporations and general contractors. However, its website had not been updated in years. It did not reflect the new and improved company.
PROCESS — We met with RAM leadership after researching the company's digital image. We discussed their current offerings, gathered photos of their team at work and reviewed others in the industry. We developed several designs and presented one to RAM leadership to move forward with their redesign. 
RESULTS — Their new image (which will be updated again soon with additional offerings) was designed and launched.  It better reflects the nimble and expert company that is working to deliver amazing service to their customers daily. Additional work is planned on their social media image.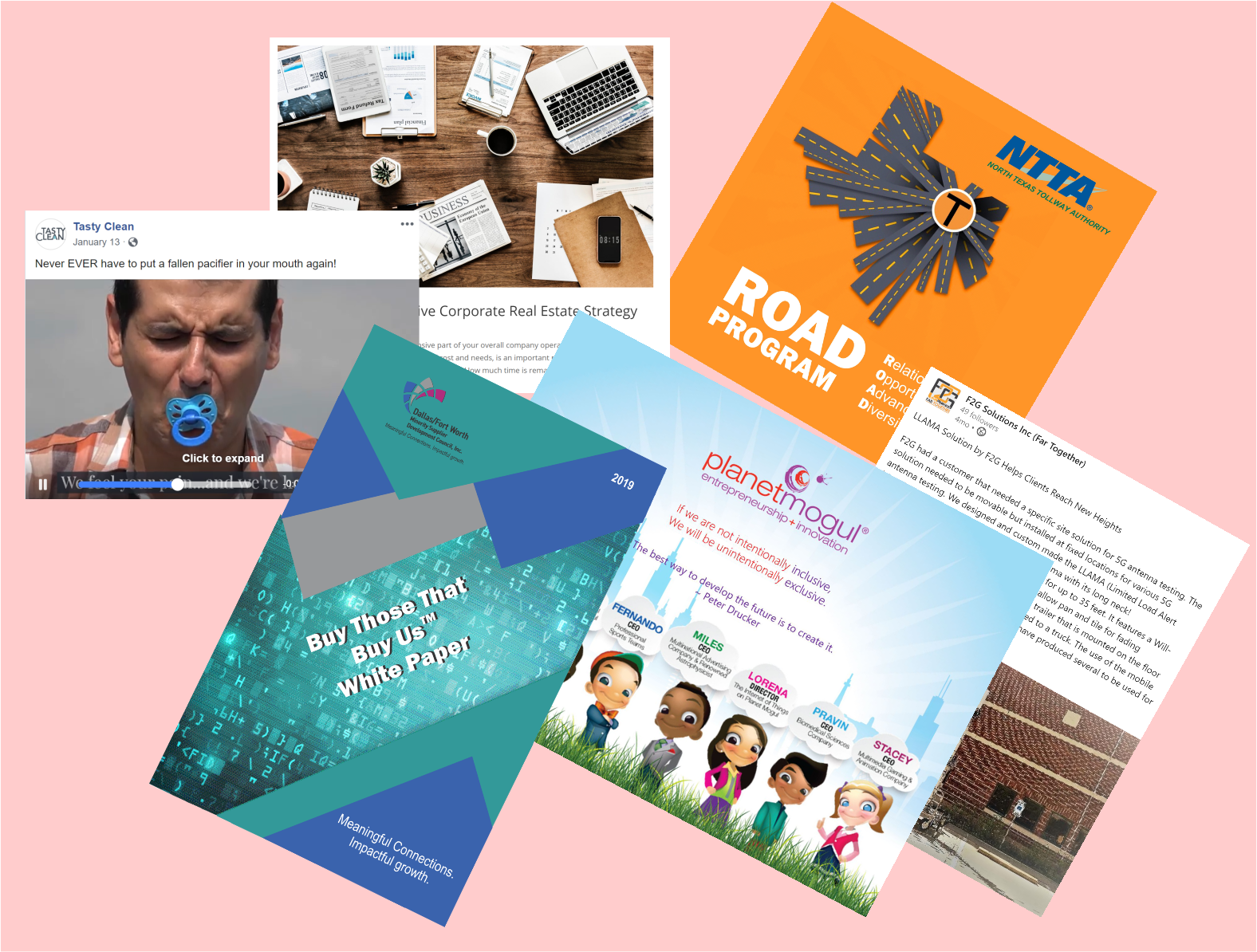 Content Development
Another strength of Q2 is the production of content. This includes providing support for social media posts, book chapters, books, capability statements, case studies, websites, articles, press releases and more. If the written word is required, we have the words!
THE CHALLENGE — In writing for someone else it is important to know:
The targeted audience
The goal of the piece to be written
The subject matter to be covered
An the voice/tone of the person we are writing for
THE PROCESS — Research is required in all the above areas to make the piece authentically delivered by the client. Actual interviews, writing, rewriting, proofing and final layout are all involved.
RESULTS — A compelling story that presents our client as a thought leader in their desired venue. Q2 stories have been included in magazines, industry trades, websites, books and booklets, speeches, scripts and more.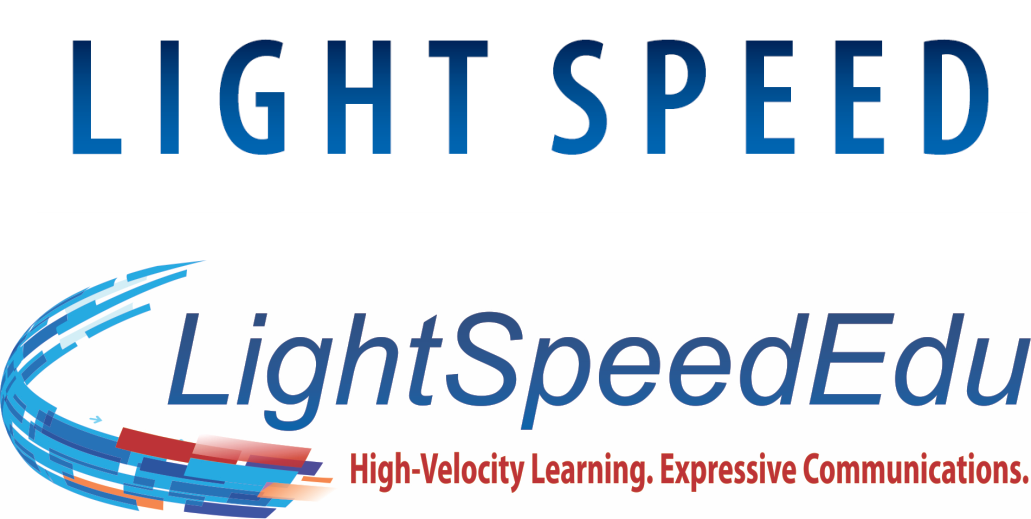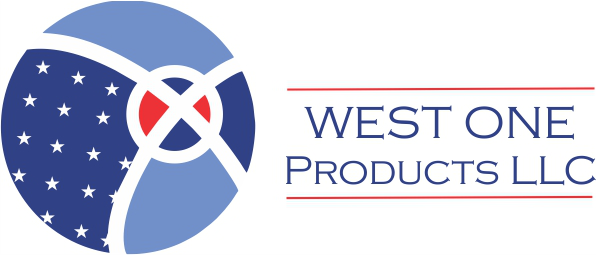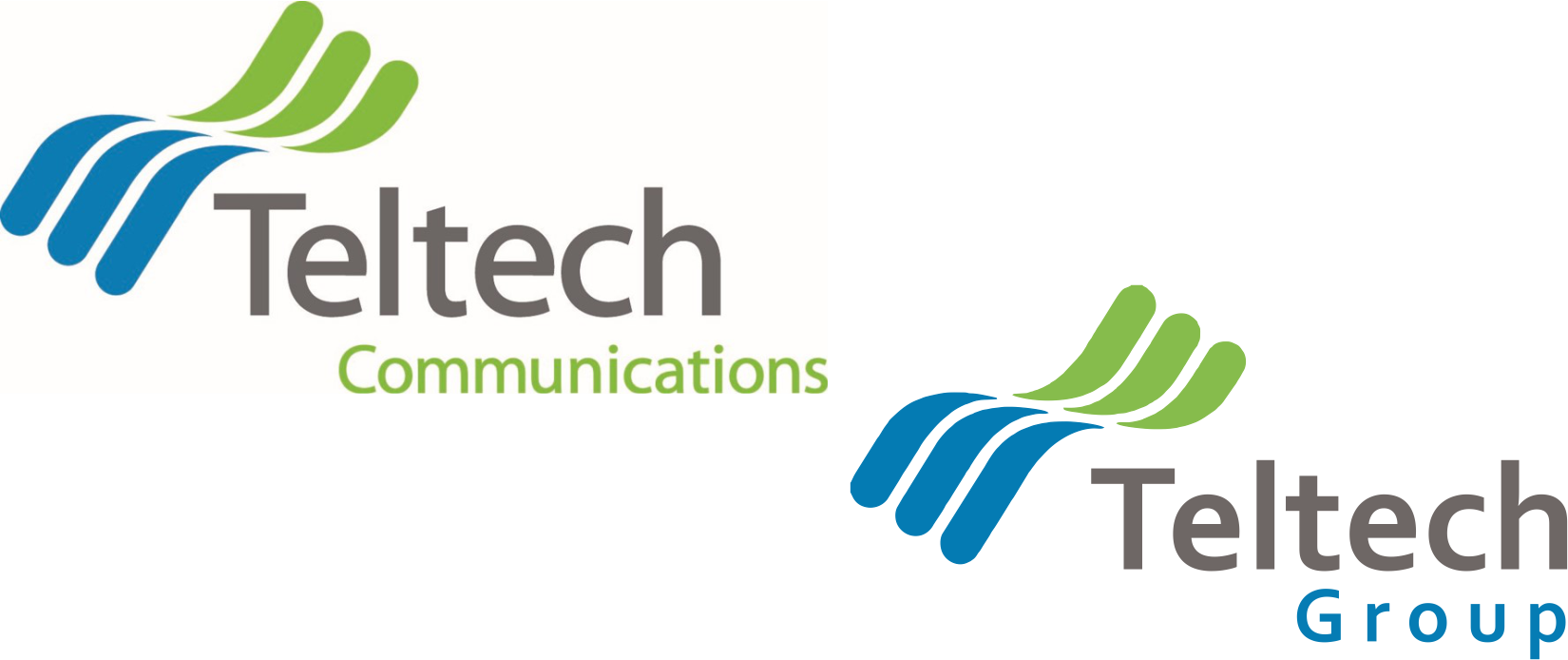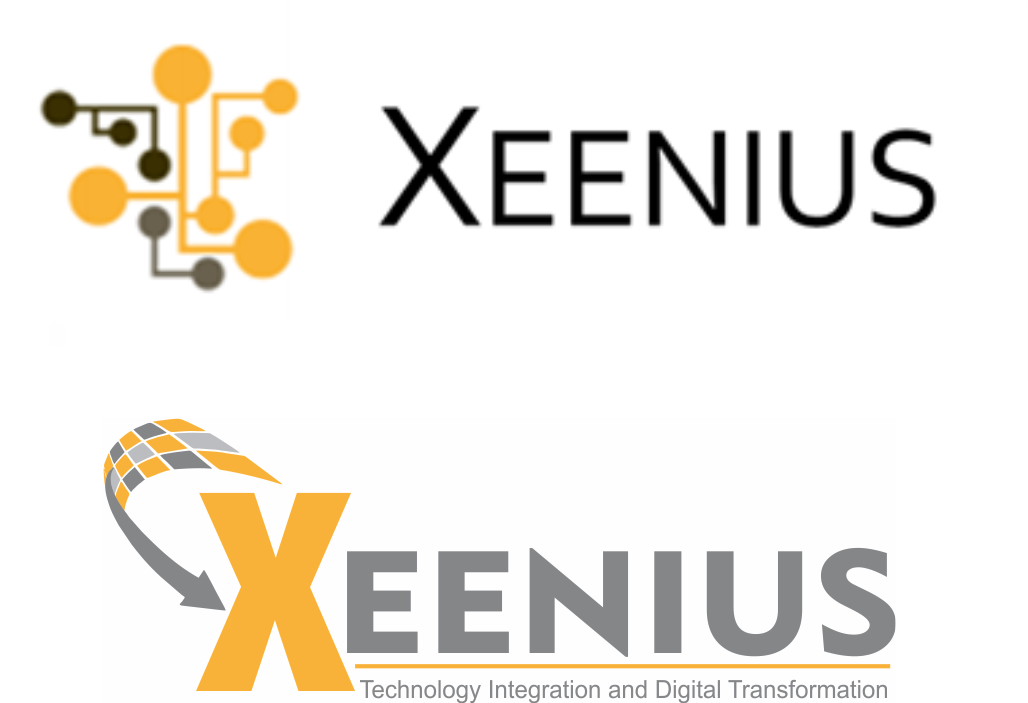 Design
Design work is one of the core foundations provided by Q2. Working with companies on their brand and logo can be both fun and challenging. It is important to get the right look to convey who and what the company is all about. In some cases it  is simply a tweak to an existing look. In other cases, we started from scratch.
LIGHTSPEED – A tweak to really project their name — at the speed of light
HYPO CLEANSE — A new disinfectant product made with powder and water mix.
WEST ONE PRODUCTS — An importer of new products and product ideas with some made in America
TELTECH GROUP — Expansion outside the telecommunications field led to an expanded company profile.
PZP BizConnect — A people and business connector with lots of energy
XEENIUS — A software integrator on the leading edge of Oracle solutions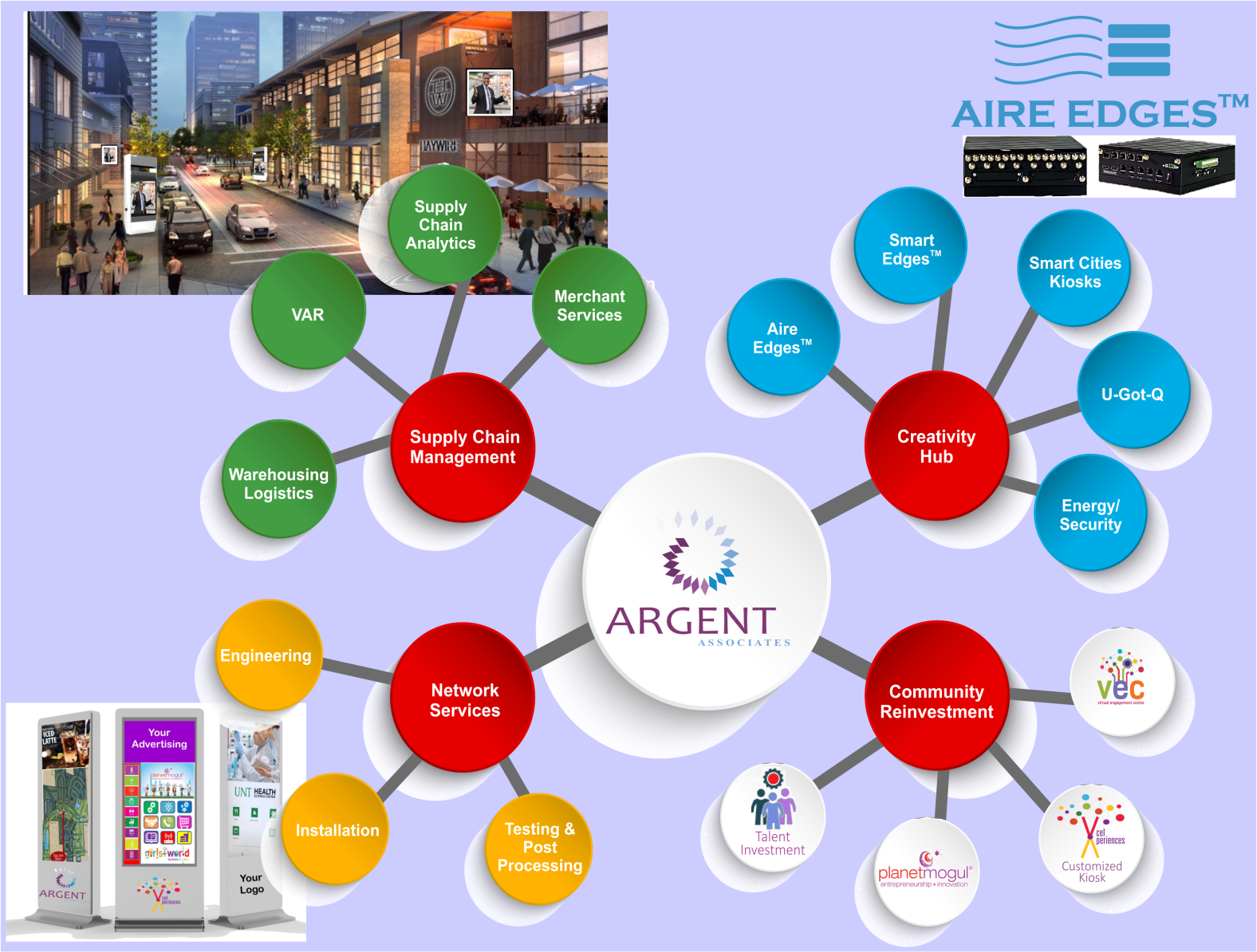 Repositioning the Brand -- Argent Associates
THE CHALLENGE – For 20+ years, Argent Associates was known as a value-added reseller (VAR) and technology engineering and installation company primarily in the telecommunications industry. However, the company had developed some unique technology solutions they sought to introduce to their to an expanded market. Pivoting their core competencies to more R&D work to address expanded opportunities was the challenge.
THE PROCESS — Here Q2's expertise and understanding of technology and how it worked was a prime asset to being able to describe and design the company's pivot. Q2 talked with Argent engineers, examined the new products, asked plenty of questions, evaluated potential target markets and began to develop content and marketing to address the pivot.
THE RESULT — The company's vast arm of services was explained in one simple "mind map" — supply chain solutions, EF&I, R&D and Community Reinvestment. The R&D portion became clearly defined, as well as the company's commitment to the community. New products — Aire Edges and Smart City Kiosks are described and being marketed. Their R&D has been rebranded as the Argent Creativity Hub as they work with existing clients and strategic alliances to develop and improve more products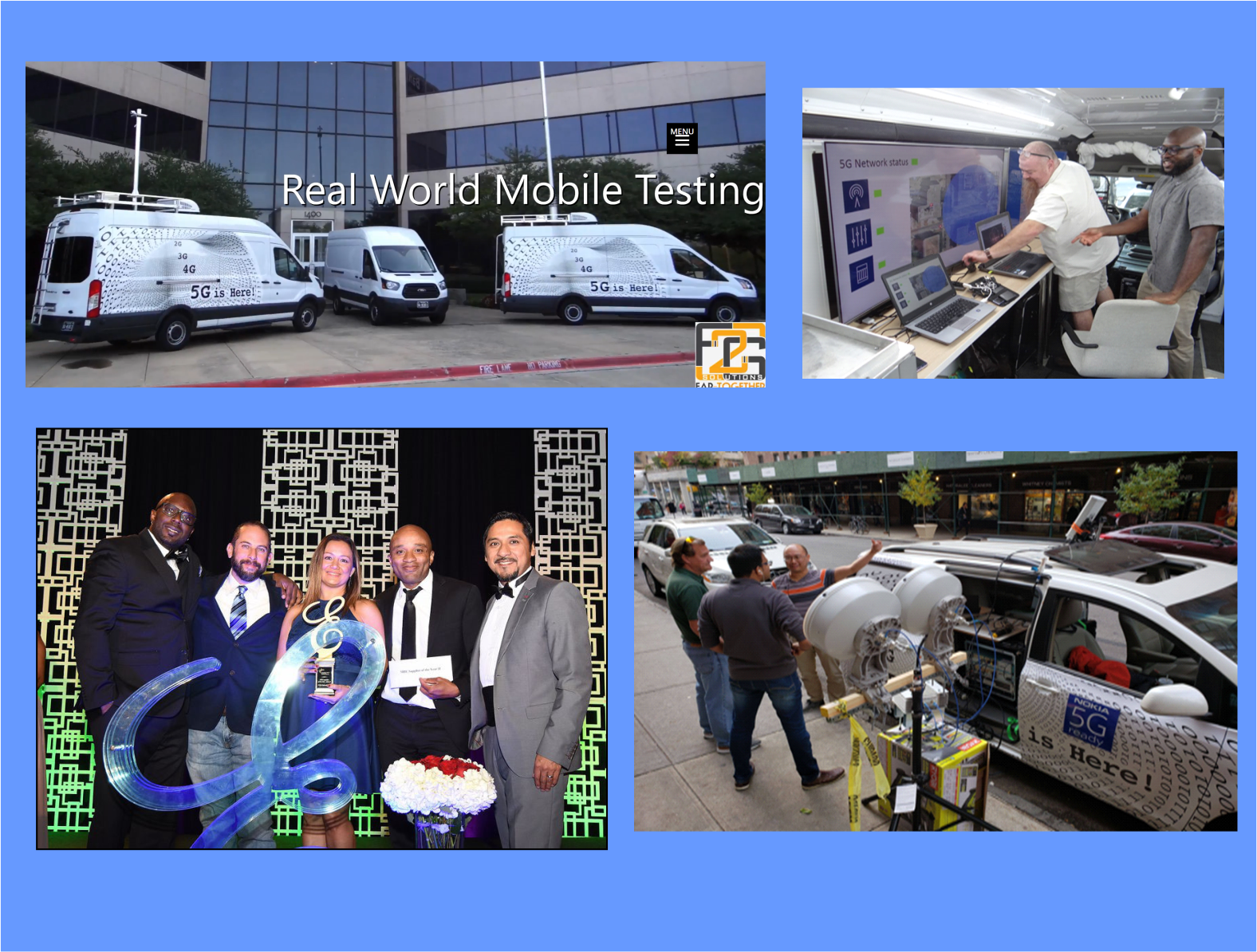 Digital Transformation - F2G Solutions
F2G Solutions was another technology company pivoting to better utilize its innovative solutions.
THE CHALLENGE — The company was rebranding from DSI Telecom to F2G (Far Together) Solutions. As a technology-driven company, their digital presence needed to better demonstrate their digital acumen. 
THE PROCESS — Again, Q2's technology background provided the perfect impetus to work with F2G Solutions. The Q2 team research the existing F2G innovative solutions. They worked with F2G to ensure the right customer benefits and language were identifies and used. In addition, photos and videos were included in the mix. F2G offers leading edge solutions and mobile 5G testing.
RESULTS — F2G Solutions has a new, more energetic website. They have established the beginnings of a LinkedIn site to demonstrate their thought leadership. In addition, they were recently recognized as the Dallas Fort Worth Minority Supplier Development Council Supplier of the Year (with write-up assistance by Q2).
Let's Get Started
Do You Have a Project In Mind? Let's Build this Thing Together!